Palampur is a very beautiful hill station at the foothills of the mighty Dhauldhar mountain range in the Kangra district of Himachal Pradesh. It is surrounded by the Dhauldhar ranges. The town derives its name from the local word palm which means "much water". There are numerous streams flowing from the mountains to the plains of Palampur.
It was once part of the Jalandhar kingdom. Later, Britishers came here and turned that into the ground for trade and commerce. British impressions can be seen in beautiful castles and Victorian-style mansions. It has much vast tea garden and beautiful deodar forest encircle the town. Driving along the scenic beauty of the Dhauldhar range and the slopes of the Kangra valley is mesmerizing. Palampur offers Many options to adventure enthusiasts like rafting, paragliding, mountain trekking, and camping. It still has some hidden and unexplored destinations which offer a peaceful and serene environment.
---
Also Read: Delhi's first wine and beer festival 'Toast' is on March 20-21
---
Dhauldhar festival, a global festival of art, culture, music, and cinema will be the main attraction this year. Festival venue Justa resort and convention center have been situated in the heart of Palampur town. Here the activities and events will organize on 20-21 March 2021. Festival is being organized by mere Himachal professionals and managed by a Brother Entertainment company. The Festival would discuss the environmental challenges and solutions in this region. Visit the Dhauldhar festival and enjoy the memorable trip to Palampur.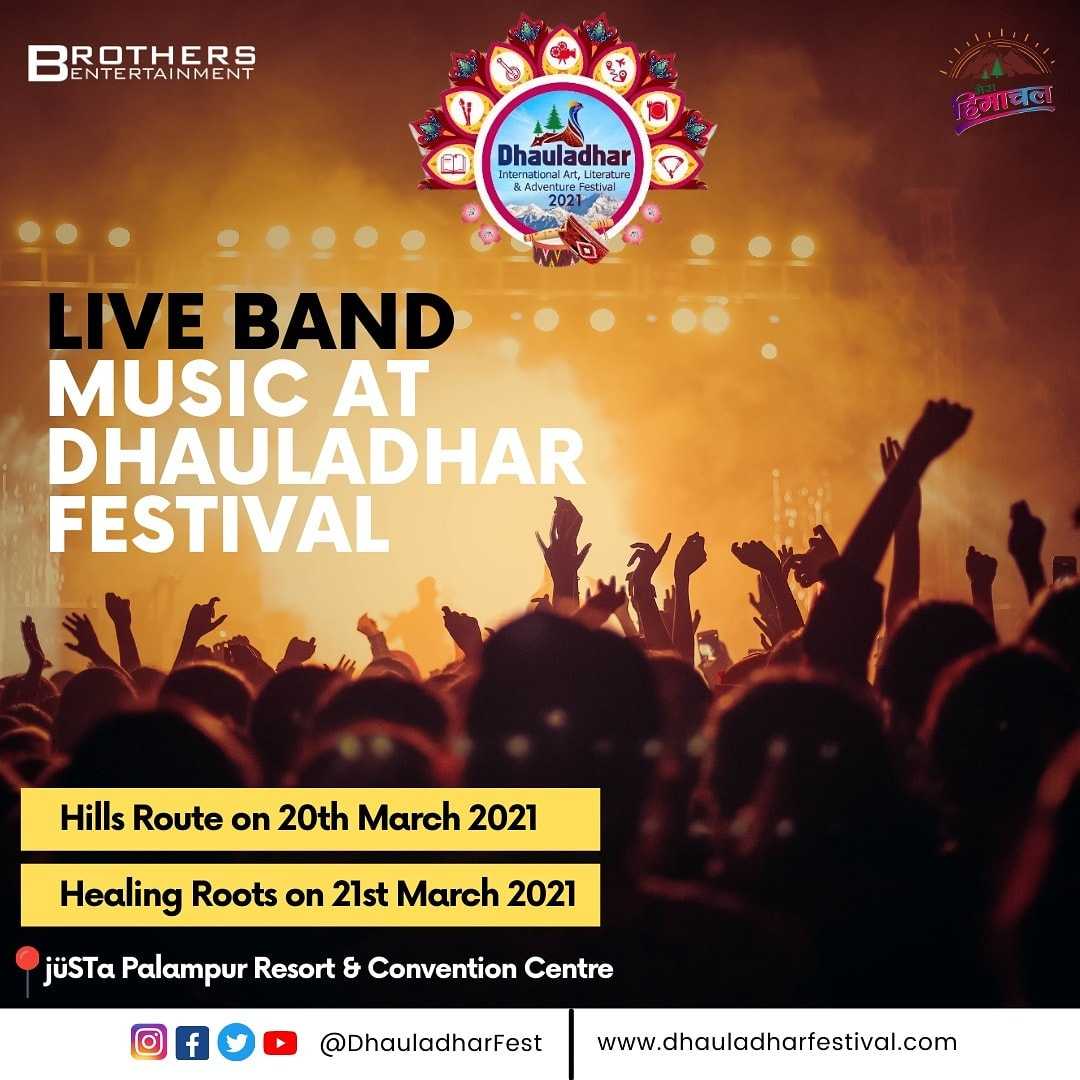 Dhauladhar Festival is not only celebrating mountains and boost tourism but also cares for the environment of the hills .21 March is World Forests day and we would trek to a nearby peak with blogging activity ( clean while you trek ). Let's save our hills and Forests.